The Handyman Pembroke Pines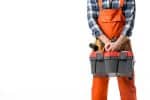 Listing Title:
The Handyman Pembroke Pines
Description:
With The Handyman in Pembroke Pines you get costumer service, with quality repair at a reasonable and fair price: any repairs in the interior of the house, drywall, carpentry, furniture assembling and disassembling, wood & tiles floor, windows and doors, electrical repairs, plumbing, remodeled or new kitchens & bathrooms. In the home exterior we can fix or build fences, gutters, garage doors, decking, and we do also repairs of leaking Roofs and more. If you are looking for a good and honest Handyman Company, for small or big installations or remodeling, quality driven and knowledgeable, in Pembroke Pines Fl, you'll find us.