Roofers Pembroke Pines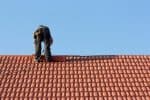 Listing Title:
Roofers Pembroke Pines
Description:
Working as Roofing Contractor Company with New Roofs, and Roof Service Repairs, provide us the knowledge and experience to assist you with your Roof Construction and Repair. In Florida, with storms and hurricanes, the damage of your Roofing is not uncommon, and choosing a reliable Roofer, is very important to protect your family and home. We can give you that confidence in our meeting and during our Job. As Roofing Company our services include New Roofing, Roof Maintenance and Repairs, and Roofing Emergency. Our Materials are the best: Tile, Shingle, Flat or Metal, we will assist you with the best selection for your Roof and Quote Price. Residence or Commercial Roof Jobs, our mission is to help you with all your Roof needs.