Architectural Mall, Inc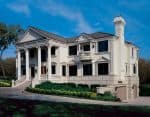 Listing Title:
Architectural Mall, Inc
Description:
Architectural Mall, Inc has been proudly manufacturing in America since 2001. We pride ourselves to the best architectural products for the best price. We manufacture Fiberglass Cornice, Columns, Balustrades, Light Weight Cast GFRC exterior elements, Fireplace Mantle Surrounds, Ceiling Domes, Ceiling Elements, Polymer Stone Columns and Balustrades, and much more. We have 2 full time engineers and architects on staff. 2 facilities totaling over 100,000 square feet, and over 75 employees. Call us today!